If you have any information about these crimes or any person(s) involved, you are urged to call Crime Stoppers or submit a Web Tip.
BY CONTACTING CRIME STOPPERS, YOU WILL REMAIN ANONYMOUS AND COULD BE ELIGIBLE FOR A REWARD OF UP TO $5,000.00.
REMEMBER - If you submit a tip DO NOT LOSE your tip ID number. This is the only way for Crime Stoppers to identify you if you become eligible for a reward!!!
Wanted for Questioning
November 13, 2018
On 10/12/18 a 2016 Cynergy enclosed trailer was stolen from the Airport area in DeLand. On 10/14/18 the trailer was recovered at 750 Monroe Street in Sanford. The trailer was owned by a cabinet company. At the time of the theft, the trailer contained several thousand dollars worth of cabinets. At the time of the recovery the trailer was empty. Video from the recovery site showed a two toned 4-door Dodge truck dropping the trailer off on 10/14/18. The same truck was captured in the parking lot the day prior on 10/13/18. A possible suspect has been identified as Kevin Velez.
If you know the location of Kevin Velez, please contact Crime Stoppers @ 1-888-277-8477. You can remain anonymous.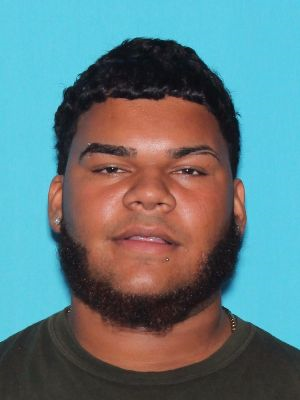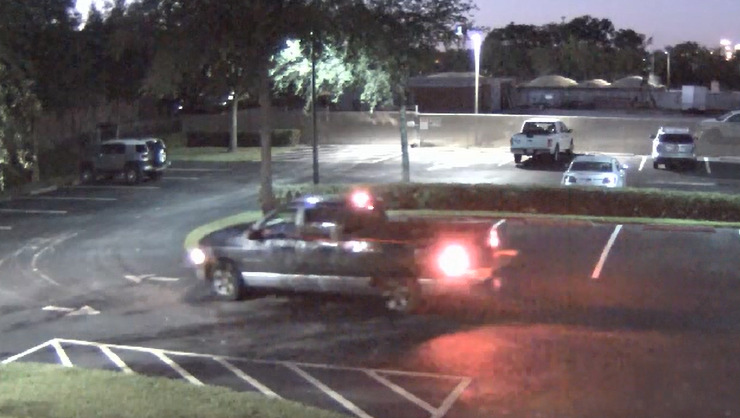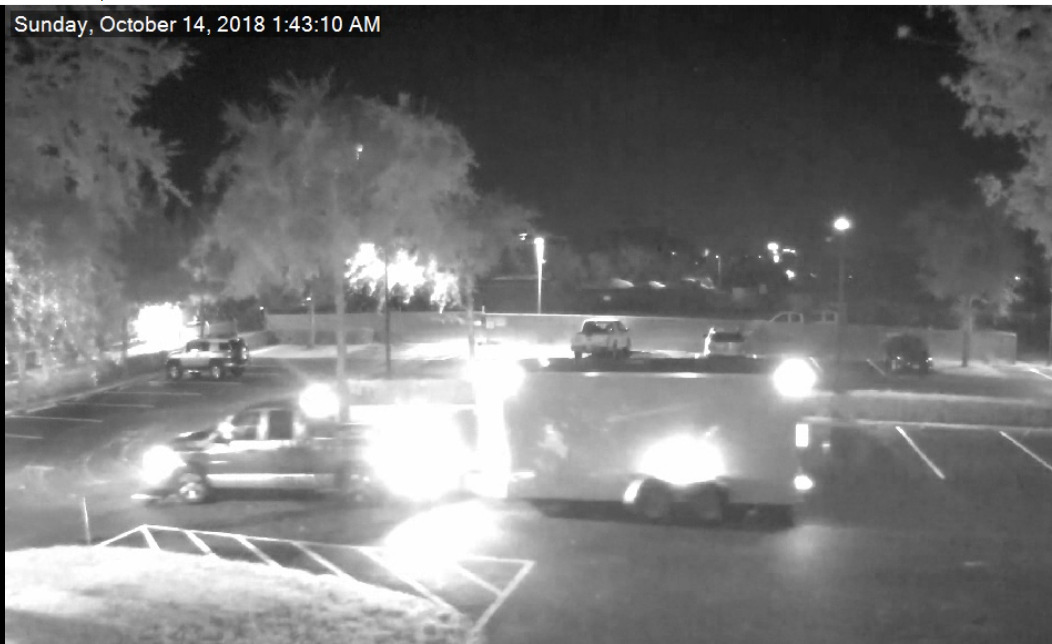 ---
Series of Burglaries - DELTONA
November 09, 2018
STATUS
: OPEN
The Volusia County Sheriff's Office is investigating a series of daytime residential burglaries in Deltona, and detectives are asking residents to be vigilant, check that their security cameras are in working order and to report suspicious activity in their neighborhoods.
VCSO detectives are actively working 9 daytime burglaries of unoccupied homes this month in Deltona:
Nov. 1, 700 block Tralfalgar Street, sometime between 6 a.m. and 4 p.m.

Nov. 5, 1500 block Gainesville Drive, between 12:27 p.m. and 5:11 p.m.

Nov. 5, 1600 block Weybridge Street, between 11:30 a.m. and 2 p.m.

Nov. 5, 1600 block Brentlawn Street, between 10 a.m. and 2:01 p.m.

Nov. 5, 1500 block Dunlap Drive, between 12 p.m. and 10:30 p.m.

Nov. 6, 800 block Rockhill Street, between 5:15 a.m. and 2:44 p.m.

Nov. 6, 1200 block Wanda Lane, between 1 p.m. and 1:45 p.m.

Nov. 8, 1000 block Cobblestone Avenue, between 10 a.m. and 12:26 p.m.

Nov. 8, 800 block Halstead Street, between 11 a.m. and 4:06 p.m.
Anyone with information about these cases is asked to contact

Crime Stoppers
---
Shooting
November 01, 2018
In the early morning hours of 11/01/18 a shooting occurred in the area of Volusia Ave and Larry Drive in DeLand. The victim reported a white vehicle circled her and her associates who were walking. The occupants then fired several rounds at them. The victim was struck in an extremity and ran from the area. The vehicle left in an unknown direction.
If you have any information regarding this incident, please contact Crime Stoppers @ 1-888-277-8477. You can remain anonymous.
---
Armed Robbery
September 19, 2018
STATUS
: OPEN
On 09/19/2018, during the early morning hours, a white male wearing a camouflage hat and a blue Costa brand long sleeved shirt entered the gas station and demanded cash from the employee. The male covered his face with a cloth or plastic bag and displayed a handgun. Suspect should be considered Armed and Dangerous.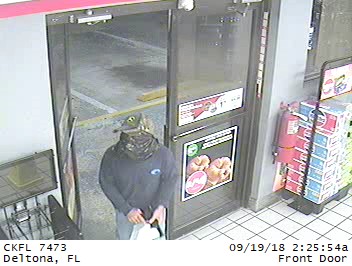 ---
Burglary - Deland
August 13, 2018
STATUS
: OPEN
On August 13, 2018 deputies responded to the Church of Crist located at 1113 S. Thompson St, Deland in reference to the report of a structure fire. Upon arrival, deputies observed a 2000 Ford Mustang on fire. During a canvass of the area, deputies discovered a broken window at the church. After obtaining entry to the church, deputies discovered the interior rooms to be ransacked. After contact with an assistant at the church it was determined that numerous items had been stolen from inside the church.
Anyone with information regarding this incident is asked to contact Crime Stoppers.
---
Occupied Burglary Attempt - Deltona
August 04, 2018
On 08/04/2018, at about 10:26 pm, Deputies responded to a residence on Manitoba Street in Deltona, in reference to a burglary in progress. The victim was in his living room and heard the sliding glass door open. When the victim looked, he saw a dark figure standing in the doorway with the door ajar. The victim ran after the man as he fled the scene.
The suspect was described as a male between 5'6"- 5'8" tall with a thin build, and was possibly a juvenile. Crime Stoppers is seeking any information regarding this incident or the identity of the suspect.
---
CAR JACKING - Norma Drive - Daytona Beach
May 31, 2018
STATUS
: OPEN
On May 31, 2018, the victim was car jacked and her vehicle and 6 month old puppy were stolen. She was choked with the dogs leash and collar before being thrown from the vehicle.
Suspects: Black male, approximately 18-20 years of age and a Black female about 18-20 years of age.
The vehicle is a black 2015 Chevy Cruze, 4 door, bearing Florida tag IWPV54. The dog is a 6 month old terrier mix, gold in color with gold eyes (name of Luna).
---
GIFT CARD FRAUD - New Smyrna Beach
March 14, 2018
STATUS
: OPEN
On Wednesday, March 14, 2018, two unidentified black females entered several businesses on Canal St. One suspect would distract the clerk while the other asked to use the bathroom. A short time later, the victims each discovered their credit cards had been stolen from their purses and were being utilized around the city.
The pictured females entered Winn-Dixie, Publix, Walgreens, and Wal-Mart on S.R. 44 and then the Walgreens on beachside. In less than an hour, the two females purchased over $4,000 worth of American Express prepaid gift cards along with some other miscellaneous items using the victim's credit cards.
The females appear to be driving a black or dark blue 2005-2006 Honda CRV.


---
GRAND THEFT - Metro PCS - Deltona
February 17, 2018
STATUS
: OPEN
A black male with facial hair and a birthmark on his neck entered a Metro PCS store in Deltona. The male grabbed two brand new iPhones and ran out of the store to an awaiting grey vehicle, driven by a white female.


---
SHOOTING - Wright Court in Deland
February 13, 2018
STATUS
: OPEN
In the early morning hours of February 13th, 2018, a shooting occurred at a home on Wright Court in Deland at around 3:15 am. A male was injured In the shooting. Anyone with information regarding this incident is asked to contact Crime Stoppers.
---
Grand Theft - Deltona Wal-Mart
February 07, 2018
STATUS
: OPEN
On two separate occasions, an unknown white male entered the Wal-Mart, selected a large flat screen TV, then exited the store without paying. The male then entered a dark colored four-door vehicle and fled the area.


---
ROBBERY - Lil Caesar's Pizza - Holly Hill
January 15, 2018
STATUS
: OPEN
A black male committed a Robbery at the Lil Ceasar's pizza store in Holly Hill. This is the second time in two months the same suspect has committed this crime at this same store. He is described as a tall and skinny black male, probably in his 20's, who appears to be on narcotics. He becomes aggressive having growled at the cashiers in one case and has white "foam" in the corners of his mouth during both cases.


---
Majik Market Burglary - Edgewater
November 04, 2017
STATUS
: OPEN
On Saturday, November 04, 2017, officers responded to a burglary at the Majik Market, 410 South Ridgewood Avenue, in Edgewater reference a burglary. An unknown male suspect forced entry to the business.

The male is wearing what appears to be a blue T-shirt with no design, a black hat with a camouflage bill with a design, blue jeans, and shoes with a unique color pattern on the bottom.
The Edgewater Police Department is attempting to identify the suspect in the burglary.




---
Shooting on Brighton Ave in Deltona
October 25, 2017
STATUS
: OPEN
On 10/25/2017, between 10:23 and 10:25 PM, what was thought to be fireworks were heard on Brighton Avenue, in Deltona. The victim went outside shortly after and noticed bullet holes in her vehicle in the driveway. 9 fired casings in total were recovered. A neighbor's security cameras showed a dark colored vehicle drive by the victim's house during the time frame of the incident.

---
Person Shot on Fort Smith Blvd in Deltona
October 23, 2017
STATUS
: OPEN
On 10/23/2017, at approximately 5:15PM, A person was shot while in their vehicle at the intersection of Fort Smith Blvd and India Blvd, Deltona. The suspect vehicle is a white 4 door passenger car.
The Sheriff's Office is seeking any information on the vehicle or the suspect(s) involved.
---
Fatal Crash in Daytona Beach Area - Looking for Driver
October 22, 2017
STATUS
: OPEN
The Florida Highway Patrol is seeking your help to locate the driver of a white Ford pickup involved in a fatal traffic crash. The crash occurred on Sunday, October 22, 2017 around 5:10 PM at the intersection of San Jose Boulevard and 13th Street in the Daytona Beach area. The pickup truck driver was described as a black male wearing a white tank top, denim shorts, and a red hat. According to witnesses, the driver fled the scene in a white passenger car shortly after the crash.

---
Theft Suspects - Ormond Beach Wal-Mart
September 30, 2017
STATUS
: OPEN
On 09/30/2017, an unknown female committed grand theft at Wal-Mart located at 1521 West Granada Blvd, Ormond Beach Florida . The female suspect took the victim's purse out of a shopping cart when the victim was not paying attention, and proceeded to leave the store. The female suspect was accompanied by an unidentified male and three children. The male appeared to distract the victim by talking to her as the female suspect took the purse from the shopping cart.
The Ormond Beach Police Department is seeking any information regarding the identity of these suspects.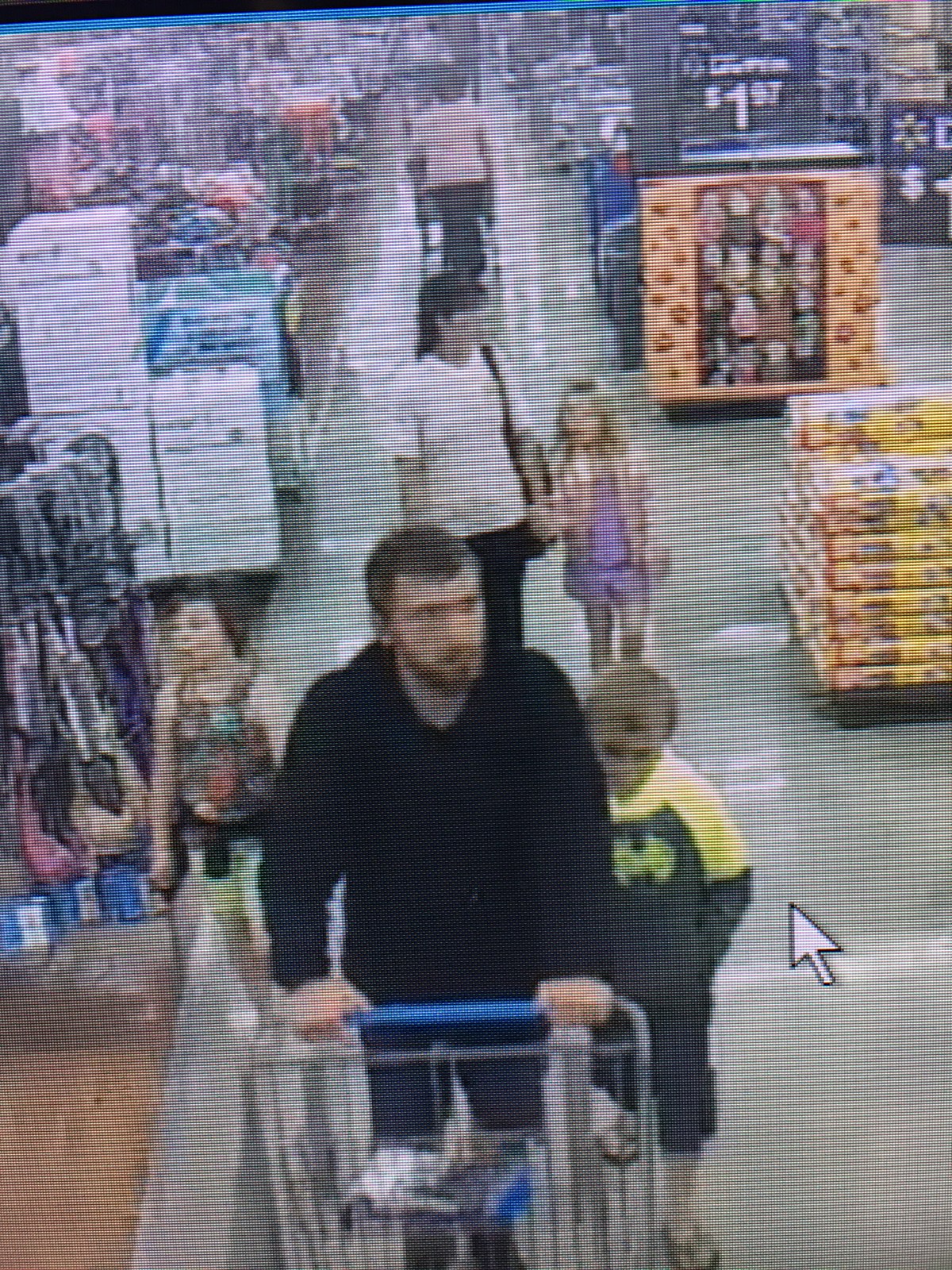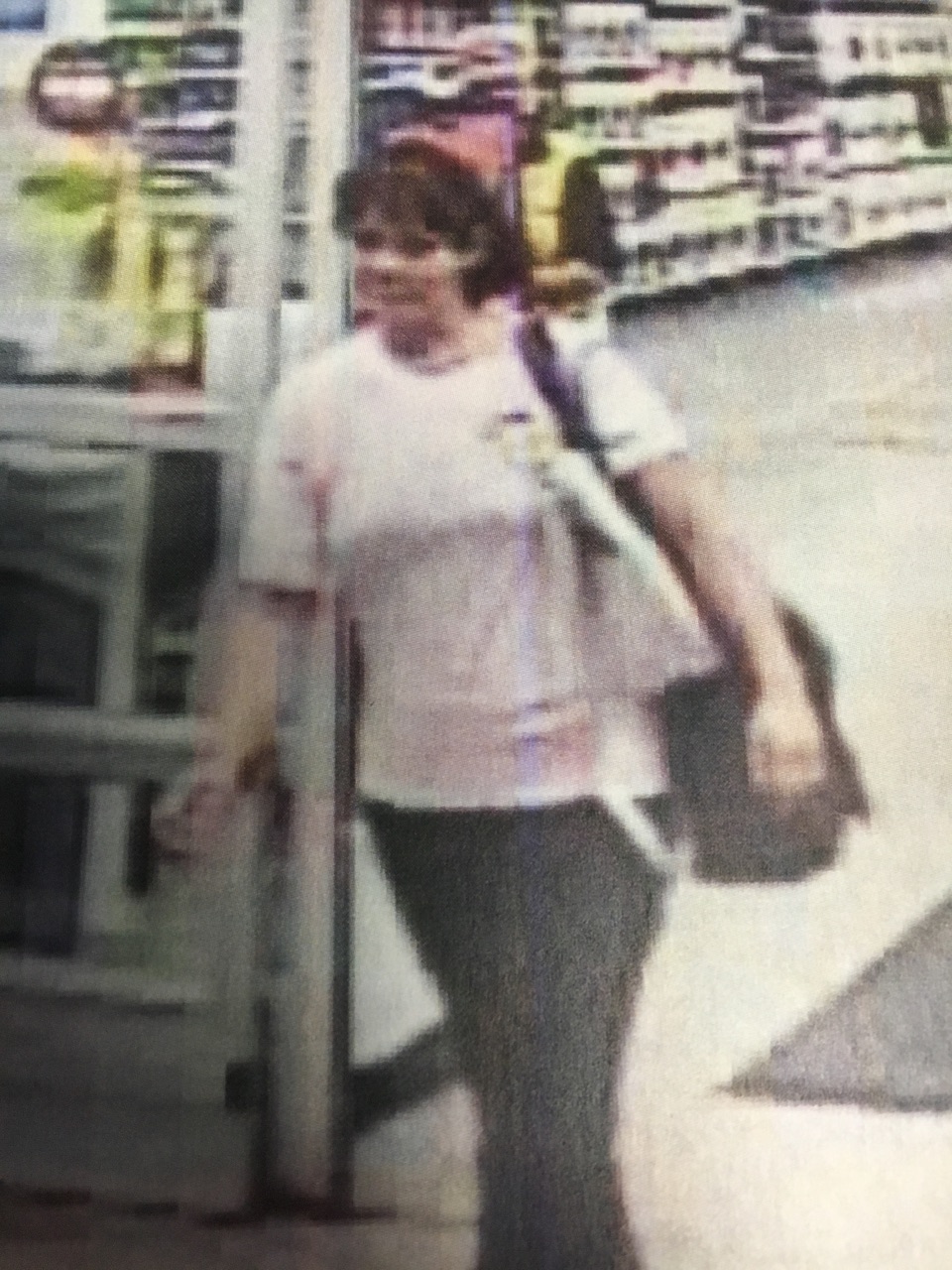 ---
Purse Snatching New Smyrna Beach - Elderly Victim
September 28, 2017
STATUS
: OPEN
On 09/28/2017, a robbery by sudden snatching occurred against an elderly victim in the in-patient parking lot at
401 Palmetto Street (Florida Hospital New Smyrna Beach)
. Video surveillance of the crime/suspect is not available. The victim's purse was stolen by a male
suspect described as a white male in his early 20's, with a slim build, approximately 6'0 tall, with dark hair, wearing a gray and black vertically striped shirt, and dark shorts
. The suspect fled the scene on foot, traveling south from the location then cutting east towards Riverside Drive. The victim's driver's license, debit/credit cards, check book, and $25.00 in US Currency was stolen, along with her unknown make black in color leather purse with two handles.
---
Lowe's Retail Theft
September 22, 2017
STATUS
: OPEN
On 09/22/2017 the above pictured subjects committed a grand theft of a Dyson vacuum from the Lowes in Ormond Beach. The male walked in, went straight to the vacuums, selected the Dyson and walked back out of the entrance/exit door. The female acted as a look out for the male during the theft. They were both seen entering a gray Dodge Neon and exiting the parking lot. Both suspects were also observed at the Lowes in Port Orange where the male attempted to steal DeWalt power tools.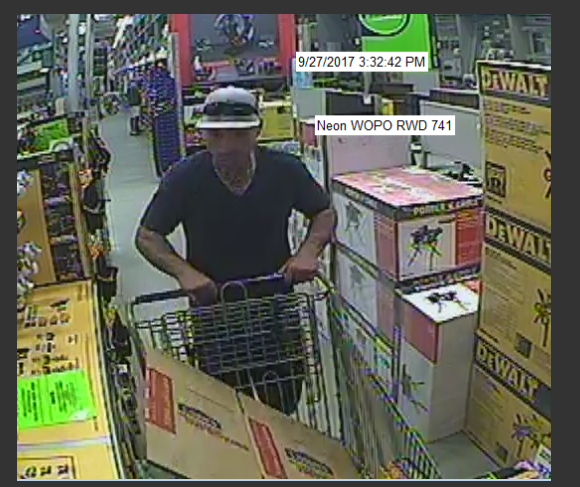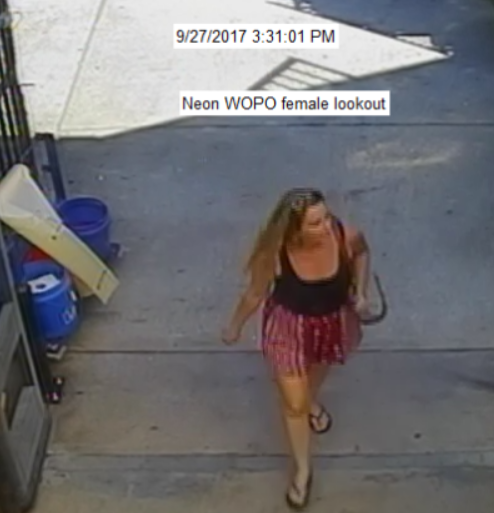 ---
Homicide - Old Moody Blvd - Bunnell
September 15, 2017
STATUS
: OPEN
On the evening of September 15, 2017, the Bunnell Police Department responded to an Assault and Battery complaint at the residence of Robert Lee Emanuel, at 2250 Old Moody Boulevard #97, in Bunnell. Mr. Emanuel sustained a head injury caused by an unknown object(s). Mr. Emanuel was transported to the hospital for treatment.

On November 14, 2017, Mr. Emanuel died as a result of his head injuries and his death was ruled a homicide. Mr. Emanuel's homicide is being investigated by the Bunnell Police Department in conjunction with the Flagler County Sheriff's Office.
The Bunnell Police Department and Flagler County Sheriff's Office seeking any information that will assist in the apprehension and conviction of the individual or individuals responsible for Mr. Emanuel's death.
---